Who we are
Since October 2006 Electro Range MFG Co has been supplying the Healthcare Industry professionals and distributors with finest quality Electrosurgical instruments and innovative products for Electrosurgery. We are recognised as being amongst one of the most progressive medical companies in the Sialkot. With our extensive wide range of Bipolar Forceps,

Electrosurgical Cables, Diathermy Pencils, Patient Return Plates and Electrodes plus with a combination of forefather business experience in the medical field, our products are specifically designed to offer both exceptional quality and value for money to Healthcare Professionals and Organisations.

During the last few years there have been numerous developments within our company, with the introduction of many new innovative products, directive certifications, huge square feet manufacturing facility, highly skilled staff and services to our portfolio, which has allowed Electro Range MFG Co to make a significant impact on the healthcare market. Our range of specialised Electrosurgical instrumentation is uniquely manufactured in our own manufacturing unit to the highest standards of craftsmanship.

ERMC extremely proud to be amongst the few remaining companies with self-manufacturing unit facility to produce Electrosurgical instruments in Sialkot with experience of more than a decade.
WHY WE ARE DIFFERENT
ERMC serving more than decade to healthcare professional with Electrosurgery Accessories and facts turned to ERMC being leading manufacturer of supplying wide and innovative range worldwide. Our comprehensive range of Electrosurgical instruments covering majour categories of performing practices for general surgery, plastic surgery, neurosurgery, ophthalmic/ENT surgery, Gynecology and Laparoscopic enhanced by Electrosurgical Techniques in medical field.

All the products are designed and produced according to SGS ISO 9001, ISO 13485 and CE Class IIb quality assured systems using the biocompatible materials and channel management system methods to let the customer get satisfied that the products are produced complying all the regulatory of manufacturing requirements for precise and accurate quality.
Company Management
Electro Range MFG Co. seeks talented professionals to help create and promote innovative, new electrosurgical products for surgery.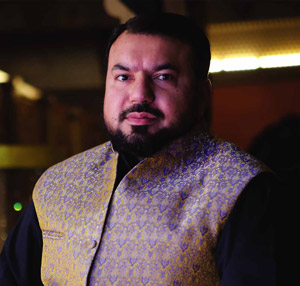 M. Danish Khan
CEO
Our cooperate culture cultivate passionate talented problem solver focus on performance with industry leading team work and responsi.In respect of technology development we are focusing on insuring product quality while being a CEO of Electro Range I realized if we truly put of best effort for customers satisfaction we step forward following customer's success "We Grow Together With Our Clients".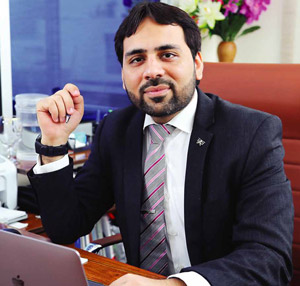 Sohaib Aslam
Sales & Marketing Director
As a head of department of sales and marketing I am with very clear vision of future, I will continue take on my challenges, I believe on our strategies to make our marketing so useful people would pay for it. We will continue ambitions initiatives to establish a third business pillar.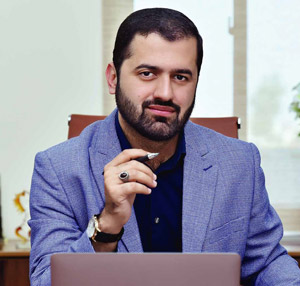 Zohaib Naveed
Managing Director
As managing director of Electro Range my commitments is to make my company the best group of people who move in to action a leading company who does the best to develop high tech products based on technology and experience accumulated more than ten years. Its not just about being better but being different.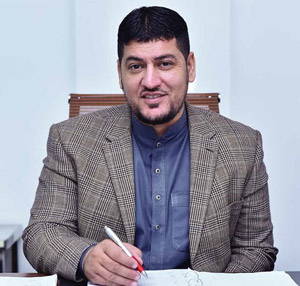 Dr. Fiaz Butt
Production Director
A passion to touch and understand the care values if customer's need we always try to contribute our portion and push forward to creating a sustainable world by manufacturing high tech product with sustainable quality. I take this opportunity to thanks our values customers how continued patronage and confidence in our products inspire us to extend of services.
SHORT ABOUT ELECTROSURGICAL
Cauterization is a medical term describing the burning of the body to remove or close a part of it. The main forms of cauterization used today are electrocautery and chemical cautery. Cautery can also mean the branding of a human, either recreational or forced. Accidental burns can be considered cauterization as well.

History of Electrosurgery
Cauterization was used to stop heavy bleeding, especially during amputations. The procedure was simple: a piece of metal was heated over fire and applied to the wound. This would cause tissues and blood to heat rapidly to extreme temperatures in turn causing coagulation of the blood thus controlling the bleeding, at the cost of extensive tissue damage. Later, special medical instruments called cauters were used to cauterize arteries. Abu al-Qasim al-Zahrawi also introduced the technique of ligature of the arteries as an alternative to cauterization. This method was later improved and used more effectively by Ambroise Paré.

Electrocautery
Electrocauterization (also called electric surgery or electrosurgery) is the process of destroying tissue with electricity and is widely used in modern surgery. The procedure is frequently used to stop bleeding of small vessels (larger vessels being ligated) or for cutting through soft tissue i.e. abdominal fat in a laparotomy or breast tissue in a mastectomy. Electrocauterization is preferable to chemical cauterization because chemicals can leach into neighboring flesh and cauterize outside of the intended boundaries.

Electrosurgical Generator
The Electrosurgical generator (ESG), more commonly referred to as an electrosurgical unit (ESU) or simply as a generator, powers an electrosurgical system with electricity at an appropriate voltage, frequency and waveform for cutting or for coagulation, as required.

Frequency for Electrosurgery Procedure
To prevent electric shock, an alternating frequency that is higher than power from standard wall outlets is used. Normal AC "house-current" runs at 50–60 Hz and is quite lethal, since at every alteration nerves and muscles get stimulated, causing violent cramps 50–60 times a second. However, nerve and muscle stimulation cease at 100 kHz due to alterations being too fast for the cells to pick up, permitting that Electrosurgery may be performed safely at these "radio" frequencies above 100 kHz.

Description of Cutting and coagulation
Different cauterizing effects can be achieved by changing the voltage of the current as well as the pattern of electric pulses. When lower voltage is used with a continuous alternating current (AC), heat is produced very fast and tissue is completely vaporized at the tip of the probe. The effect is dubbed "cutting". When a higher voltage current is used in a pulsed manner, heat is produced more slowly, tissue damage is more widespread (a few mm from the probe) and blood coagulates, and in many electrosurgery instruments this is called "coagulation" mode). This is also used for ablation. Usually a "blend" setting is available as well.

Difference Between Bipolar and Monopolar Cauterization
Two kinds of electrocautery are used, monopolar and bipolar (aka. monothermy and diathermy, respectively). Both involve high frequency alternating current and a pair of electrodes, one called active and the other returning. The difference lies in the placement of these electrodes:

*Monopolar: Current is passed from the probe (active electrode) where cauterization occurs and the patients body serves as a ground. A grounding pad (returning electrode) is placed on the persons body, usually the thigh, and it carries the current back to the machine. Careful application of the return electrode is necessary as extensive burns can occur undetected if the electrode is not correctly positioned.

*Bipolar: The active and receiving electrodes are both placed at the site of cauterization. The probe is usually in the shape of a forceps with each tine forming one electrode, cauterizing only the tissue between the electrodes.
Our Vision Statement
We have made it our mission to produce only products offering maximum benefit to patients, the attending physicians and customers. We are committed to deliver our goods in the best possible quality at consistently low prices. If we see an opportunity to reduce prices, we will implement it by strong strategic plans followed by the settled essentials.
Concentrating on the essentials all this is achieved through the consistent focus on the followings:
• No Compromise in Quality
• Streamlined Sales Management
• Responsible Marketing
With our own brands, we have better control of quality and can offer our goods at reasonable prices. Our goal is to continuously offer top quality at lowest possible prices, making us a reliable partner to our customers. Double digit growth rates since 2002 are proving us right about our vision and approach.
Careers
Electro Range MFG Co currently seeks talented professionals to help create and promote innovative, and up-to-date creative Electrosurgical Products,

As a valued employee of ERMC, you will enjoy a total benefits package including competitive salary. Information regarding your benefits will be provided to you at the time of offer of employment.

Electro Range MFG Co is an Equal Opportunity/Affirmative Action employer. All qualified applicants will receive consideration for employment without regard to race, color, religion, sex, national origin, disability, or protected Veteran status.
What Our clients Are Saying
Our cooperation was actually more intense in other areas, i.e. the "special project" which was a test to everyone involved. Based on that experience and including our order, we highly regard Mr. Sohaib Aslam as a good person, a reliable business partner and entrepreneur. We look forward to continue working with him and ERMC.
Peter Snizek
Czech Republic
Thank you very much for showing everything and presenting your company portfolio during my visit in Sialkot. Thank you so much for the great hospitality throughout my stay at Sialkot. I am looking forward to working with you and to come again with more business opportunities together.
Very good product range at one platform specially the R&D for customize the products as per our demand is quite impressive. Glad to meet them every year at Medica at dusseldorf with their every year new launches. Keep it up guys.
Andy Bowden
United Kingdom
Excellent protocol for fresh newly established company like us in market with extra value added services like free shipping, promotional literature and brief introduction as per the market demand. Marketing and sales team rated/5 for their 24/7 dedication and follow-up services.
I have been working since 2006 in medical devices field and deal with many companies worldwide but while working with ERMC I feel comfortable and relax. Vibes of improvement and reliability raise every step forward. Cheers